Roles and Permissions within iKamva
iKamva hosts various roles and permissions, including: Lecturer, Student, Guest, Participant, Tutor, Teaching Assistant, Librarian, Teaching & Learning Specialist and Project/Site Owner: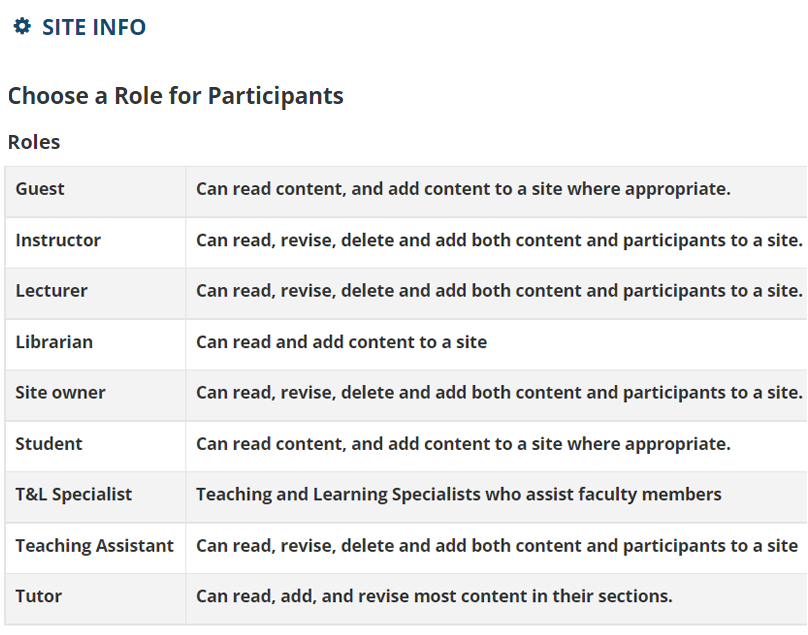 **Content refers to text, images, audio and video.

NB: User roles are assigned at the start of the design and development process. Hence, a specific module/course will host roles and permissions accordingly (i.e. as discussed with the subject-matter expert).